A Special Needs Trust is the better Option
The special needs trust has been around for a long time.  Still, trust mills and inexperienced or incompetent estate planning attorneys have a bad habit of telling parents of children with special needs to simply write their child out of their estate plan altogether in order to ensure that the child will qualify for, or continue to be qualified for, government benefits if the parents pass away.
While this approach might accomplish the goal of preserving government benefits, it is rarely the right way to help a child or other person with special needs. Instead of writing them out of your estate plan, serious consideration should be given to consulting with a lawyer who understands the specific requirements of special needs trusts and how they operate.
What is the main purpose of a Special Needs Trust?
The principal purpose of a special needs trust (SNT) is to preserve public benefits for disabled beneficiaries. The benefits at issue are principally benefits that require the recipient to have resources and income below a certain level to qualify.
A misguided attempt by a traditional Medi-Cal or SSI beneficiary to preserve his or her benefits by simply putting them into a trust will not work to preserve public benefits. Either the transfer to the trust will be treated as a disqualifying gift transfer, or the assets once transferred will still be counted as available and thereby disqualify that person from receipt of public benefits.
A properly designed and administered special needs trust can provide funds to supplement a disabled beneficiary's public benefits without interfering with those benefits
Variations of the Special Needs Trust
A special needs trust Lawyer can help you choose the right option to best provide for someone with a disability.
Third Party Special Needs Trust
A third party SNT is established and wholly funded by a person other than the beneficiary. A third party SNT may be established and funded by anyone except the special needs beneficiary. A third party special needs trust can also be established as part of a contingent estate plan for any beneficiary who is or becomes disabled prior to the time of distribution of trust proceeds by providing for distribution into a special needs trust. Because the beneficiary of a third party SNT is not the owner of assets in the trust, they remain eligible for public benefits. Distributions from the trust are used to pay for goods and services not covered by public benefits such as uncovered dental and medical expenses. Upon the death of the third party SNT beneficiary, the remaining proceeds are not subject to claims by governmental agencies for reimbursement of public benefits paid. Any proceeds remaining in the trust are distributed pursuant to the terms of the trust document.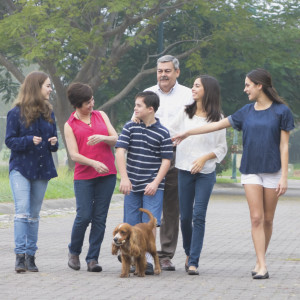 The same is not true for first party SNTs.
First Party Special Needs Trust
There are certain circumstances when a disabled beneficiary's own funds can be used to fund a first party special needs trust that will not disqualify the disabled beneficiary from receiving public benefits. Federal statutes carve out exceptions for first party SNT's that meet specific requirements. In order for this type of trust not to count as an available asset for Medi-Cal or SSI purposes, federal law requires that the beneficiary must be under the age of 65 when the trust is created and funded; the trust must be established for the benefit of a disabled beneficiary by their parent, grandparent, legal guardian or the court; the trust must be irrevocable and provide that Medi-Cal will be reimbursed upon the beneficiary's death or upon termination of the trust, whichever occurs first; and the trust must be administered for the sole benefit of the beneficiary.
The most common first party SNT is established as the result of a judgment or settlement in favor of the disabled beneficiary and is established by court order. With an inheritance, the court can also be petitioned to establish a first party SNT that is then funded with the inheritance.
Another type of first party SNT that will not result in the loss of public benefits is a first party special needs trust previously established and nominally funded (seeded) by a parent, grandparent or legal guardian. When the disabled beneficiary later receives some sort of windfall that would otherwise disqualify the disabled beneficiary from receiving public benefits, the windfall can be used to further fund the SNT.
There are also what are called pooled special needs trusts that allow assets of a disabled beneficiary, which would otherwise disqualify them for government benefits, to go into a pooled trust for the benefit of the disabled beneficiary.
Moderately wealthy clients may wish to combine special needs trusts with more familiar tax-saving irrevocable trust devices such as Qualified Personal Residence Trusts (QPRTs), Grantor Retained Annuity Trusts (GRATs), Charitable Remainder Trusts (CRTs), or Charitable Lead Annuity Trusts (CLATs).
Instead of disinheriting a child or adult with special needs, you should almost always establish a special needs trust for that person's benefit.  When properly drafted, these trusts will hold an inheritance so that it can be used to supplement government assistance without causing the disabled beneficiary to lose government benefits.  Special needs trusts can also receive life insurance benefits and, in some cases, retirement funds, so that families without a lot of fully liquid resources can still provide for their heirs with special needs.
If you've disinherited someone with special needs in your estate plan, if an estate planner is telling you to leave that person out of your plan, or if you want to explore your available options with a special needs trust attorney, we are here to help.  Contact us today to schedule your complementary consultation.
Priscilla Madrid is a Special Needs Trust and Estate Attorney with a Legal Masters Degree (LLM) in Estate Planning and Elder Law who specializes in estate planning for persons with special needs.  She has been serving satisfied clients throughout the Orange, Riverside, Los Angeles, San Diego and San Bernardino Counties for over 23 years.