Conservatorship and Conservator litigation Attorney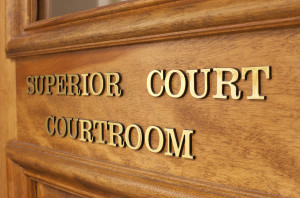 Sometimes the question of whether a conservatorship is necessary becomes a viciously contested issue between the persons initiating the conservatorship and someone, perhaps the person for whom the conservatorship is sought (the conservatee), who disagrees either with the necessity of the conservatorship or with the selection of the conservator. When this occurs it is the well being of the person to be conserved that is of utmost importance.
In other cases the conservator is appointed but turns out to be or is accused of being unsuitable whether due to financial, physical or emotional abuse of the conservatee or for other reasons.
Regardless of the reasons why, when disputes erupt in conservatorship proceedings you should seek out the services of a conservator litigation attorney to assist you.  A conservator litigation attorney may also be necessary in situations where a conservator needs to be removed and replaced.
A conservator may need to be removed for reasons including:
Failure to use ordinary care and diligence in managing the conservatee's estate;
Failure to file an inventory or to render an account within the time required by law or court order;
Continued failure to perform duties, incapacity or inability to perform duties suitably;
Conviction of a felony, whether before or after appointment as conservator;
Gross immorality;
Having an interest so adverse to the faithful performance of duties that there is an unreasonable risk that the conservator will fail to perform duties faithfully;
For conservators of the person, placement of the conservatee in a mental health treatment facility, sterilization, administration of experimental drugs or convulsive treatment;
For conservators of the estate, his or her insolvency or bankruptcy;
Determination by the court that removal is in the conservatee's best interests;
Physical, Financial or emotional abuse of a conservatee who is an elder or dependent adult.
Madrid Law Group – For effective advocacy in your conservatorship or conservator litigation matter
Priscilla Madrid handles all types of litigation regarding conservators and conservatorships throughout the Orange County area.  If you are looking for the effective representation of a conservatorship or conservator litigation attorney to advocate on your behalf in your conservatorship matter,  Contact us to schedule your complementary consultation.